Are you ready to stop proving, people-pleasing, and playing small?
Join us for a free masterclass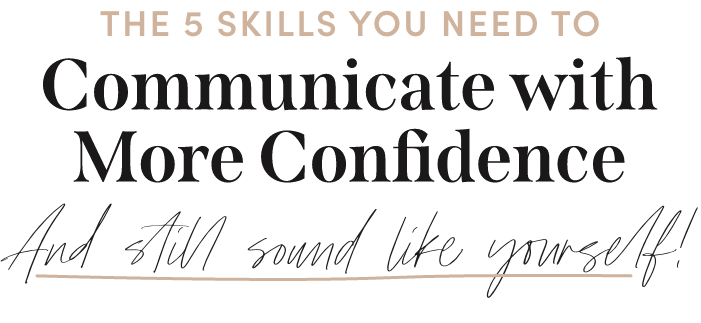 ...because it's your birthright to step into your power and trust your own voice.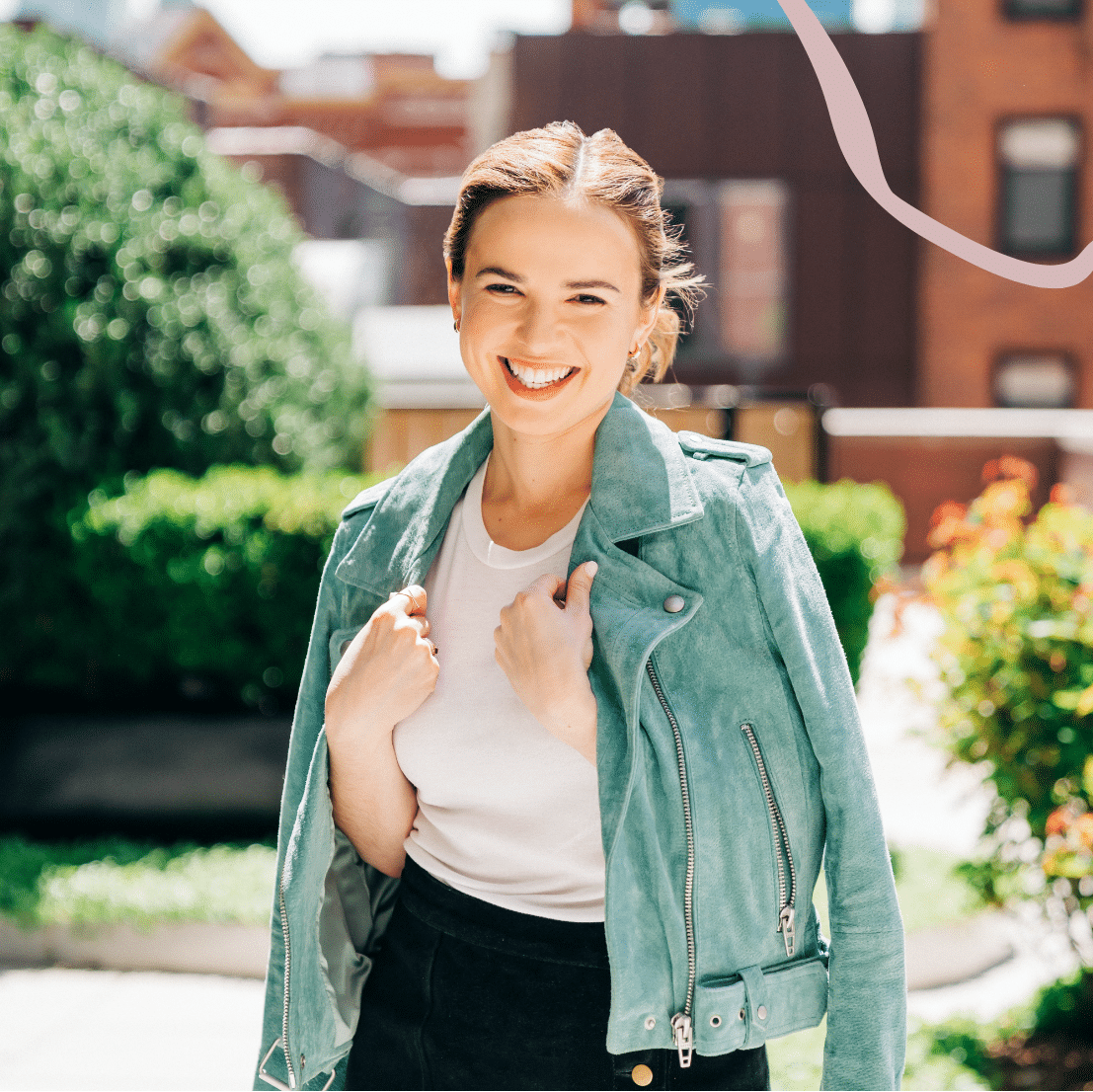 Whether you're talking to a client, heading into an interview, sharing your ideas in a group setting, responding to a question on the fly, presenting to senior leadership, or speaking to an audience of ideal customers...
Let's Make Sure You Know How to
dial down nerves and second-guessing when you're on the spot

embody the qualities you want others to see in you

articulate yourself clearly and succinctly on the fly

get others to take you seriously-without acting like you're someone you're not

leverage the gifts that make you the incredible, one-of-a-kind human you are
...so you can find that sweet spot between coming across like a pro (whatever that means to you), and staying true to who you are!
Can't wait to see you there!

"I have seen HUGE improvements in the way I am perceived and my ability to quickly adapt from meeting to meeting. I had the opportunity to practice the lessons daily, seeing real time progress... I strongly believe that the large project I'm currently leading has gained so much momentum by way of being able to practice these skills in real time. Plus, I was able to apply everything I've learned to an intense interviewing process, which just resulted in my being promoted to a Senior Director role!"

"Many professional development courses out there can feel theory-heavy, difficult
to make actual use of, or filled with fluff, but this curriculum is so focused on concrete, practical skills that you can apply immediately in your everyday life. And Brenne is such an effective communicator herself that you can't help but feel inspired!"
(like Brenda without the "da") and I'm a communication coach, educator, and secret weapon to thousands of leaders, emerging leaders, and business owners around the world.
My goal, and "the why" behind everything I do, is to empower you to show up (and speak up!) as the you, you most want to be.
Through practical skill-building and a holistic approach to coaching, I'm here to help you find that sweet spot between conveying your expertise and staying true to yourself in all of your interactions.
Why am I so passionate about this work? Because I've been there…
From competing in audition rooms and performing on national stages to coaching executives in c-suites and speaking at major conferences, I've experienced the anxiety that comes with putting yourself out there and the intense fear of not knowing how it'll go.
I use SelfSpoken techniques to turn my own panic into power and everyday pressures into presence.
Like all of us, I'm a work in progress.
But when the waves of adrenaline or the whispers of self-doubt inevitably flood my system, I take comfort in knowing how to find my own, authentic sweet spot:
That empowering and fulfilling experience of being able to ground myself under pressure and express myself with confidence, trusting that no matter what, I've got my own back.