Anything is possible when you have self-awareness, practical skills, and an unshakeable belief in yourself….
A holistic, step-by-step program to help big-hearted go-getters ditch their fears around speaking, own their voice, and step into real, undeniable confidence from the inside out.
Tell me if this sounds familiar…
I feel like people don't always see the me I want them to see-especially in professional settings, where I feel that pressure to prove that I know what I'm talking about.
I tend to ramble when I'm not sure how I want to respond.
Sometimes I feel myself getting really nervous, and then I struggle to control my breath and get stuck in my own head.
When I'm put on the spot or asked tough questions, sometimes I draw a blank or clam up.
I'm afraid of messing up or sounding dumb-especially in front of clients, senior leadership, or hiring managers!
I can sometimes second-guess myself, thinking 'crap, what the hell do I know!?'. It's a struggle because I allow it to influence my thoughts (and actions) at times….
Well guess what, my friend?
I am right there with you, and so are the thousands of big-hearted go-getters I've had the privilege of working with.
Brenne's coaching is spot on! I walked away with so many nuggets of wisdom that are immediately actionable. I came into this program focused on improving my speaking skills-what I found was a holistic program... helping me to embrace my value as a powerful woman who has so much to bring to others.
Katrina L.
Before, I felt like I was never able to fully articulate my message the way I REALLY wanted to. But now, I have so many amazing tools, tips and frameworks to use! It's a really beautiful feeling to finally be able to articulate my thoughts with confidence the way I've always longed to.
Emily P.
Here's what you'll learn inside
The Confident Communicator…
Getting to Know Nerves & Self-Doubt
When adrenaline strikes, how intimately do you know what actually goes on inside your body? And I'm not just talking about those high-stakes moments where you're expected to dazzle an audience... I'm talking about those everyday experiences of being "on the spot" and having to prove you know what you're talking about.
Let's demystify what's happening beneath the surface, shall we?
Because once you understand *exactly* what's triggering your nervous system on a physiological level-and how to move through this (absolutely healthy!) chemical reaction in a way that's practical and, dare I say, freeing-you'll realize that what's keeping you from showing up as your best self is not that you're "crazy" or "not confident enough." It's just your survival instincts doing their thing!
By the end of this module, we'll turn your fight-or-flight instincts into practical skills you can use to dial down nerves on the inside, and exude genuine ease on the outside.
Exuding Confidence From the Inside Out
Once you know what's going on inside your mind and body when you're nervous, it's time to move your focus outward. We'll take a close look at the signals you're sending through your body language, vocal inflections, and overall pacing during your everyday interactions, and start to create greater awareness of how you carry yourself and the qualities you project when you speak.
Warning: this module will make you a tad uncomfortable because it'll force you to recognize your own unique "tics" and habits. But as every student of mine will tell you, it's the most essential exercise for elevating your communication skills and enhancing your presence in a room.
Why? Because once you *see* how your communication style measures up to the vision you hold for yourself, you'll feel much clearer on which habits to ditch, and which to leverage.
In this module, you'll evaluate your communication skills with a guided action challenge and self-assessment exercise. You'll determine which unconscious habits are no longer serving you, and which 3 key skills you need to integrate in order to embody the qualities you want others to see in you.
Cultivating Authentic Self-Trust
Ready to tap into your authentic communication style and speak from a genuinely empowered place? We're gonna dig into the practical mindset shifts you need to make if you're ready to stop proving yourself, pleasing others, and playing small.
First, we'll dig into how you can identify your unique driving values. Once you understand what they are and why they resonate, you'll learn to leverage your chosen values in all your communications, so you can stop abandoning yourself (and your ideas!) and start trusting yourself to speak from a grounded, self-honoring place.
From there, we'll make sure you feel clear on what roles you play and how to harness the power of intention to show up in your conversations with more presence, integrity, and focus.
The Keys to Articulating Yourself Like a Pro
Inside this final module, you'll step into your full power with some practical messaging frameworks.
We'll tackle how to introduce yourself (and what you do) like a boss-whether you're interviewing for a job, meeting a new client, or putting yourself out there in an even bigger way. I'll also walk you through my 5-step formula for outlining any presentation in half the time, but with double the impact.
Plus, you'll learn practical, everyday frameworks for articulating yourself more clearly and succinctly on the fly, along with some of my favorite tools for breaking down complex ideas into digestible language and handling tricky questions on the spot.
Ultimately, you'll walk away with a clear action plan for how to continue elevating your speaking skills (and listening skills!) in a way that feels authentic and empowering! Oh, and did I mention that you'll also get access to these sweet bonuses? As a member of The Confident Communicator, you'll get access to 5 intimiate group coaching calls. 
This is your opportunity to get feedback and 1-1 coaching from Brenne!

Coaching sessions with Brenne are always focused, high-energy, and filled with direct, constructive feedback. I couldn't recommend Brenne more enthusiastically if you're interested in becoming a better communicator in the workplace.

Kevin Y.
Think of our live coaching calls as the communication gym! Many of my students purchase my courses just for the coaching calls-they are THAT good. I offer high-level group coaching programs that are thousands of dollars to join.
But you'll get these coaching calls as a free bonus if you join The Confident Communicator today!

[Coaching] with Brenne cannot be described appropriately-it's like talking to your best friend and cheerleader, who wants the utmost best for you and actively provides feedback and challenges you towards that goal

Vanessa A. Copy & Paste Phrasing & Frameworks to Help You Level Up
In addition to all of the video lessons and coaching calls, you'll also get access to a bunch of downloadable resources you can turn to whenever you need help
organizing a presentation from scratch

navigating tricky conversations

tailoring your talking points to a specific audience

sounding like the knowledgeable and engaging pro you know you can be. Members-Only Community & Support Channel
You'll get access to our exclusive Slack channel with an awesome group of other Confident Communicators. This is where you'll go to ask questions, get feedback, share breakthroughs, and connect with other big-hearted go-getters who are working on the same things and want to see you shine! 
That's well over $1800 in bonuses, but YOURS FOR FREE, when you join
You will receive access to all of this content instantly after signing up, but you have lifetime access and can go through this course whenever you'd like.
And once you're in, you're in.
Even as I expand the course, and add things like bonus trainings and resources over time... you, my friend, will have access to all of it- without paying a penny more than this one-time investment!
I designed this program to be overwhelm-free. In the very first video, I'll walk you through the different ways you can move through this course.
You can binge it in a few days and absorb all the insights-like you would a great personal or professional development book.
You can space out the video lessons and corresponding exercises over the course of 4-8 weeks, and give yourself the time to apply what you're learning in your everyday life. (Recommended!)
You can use this course as a resource library that you dip into as needed-whenever you need a reminder of how to ground yourself, project the qualities you want others to see, prep for a specific interaction, or show up more authentically and confidently in your own skin. It'll always be here for you!
You know what's best for you, so you get to use this treasure trove in whatever way serves your goals. And I'll be there to guide you along the way.
Plus, I'm extending a 30-Day Money Back Guarantee
If you buy the course, watch the first two modules, complete all the exercises, and honestly don't feel like you've gotten any value out of the course, send us your completed coursework, and we'll send you a full refund, no questions asked.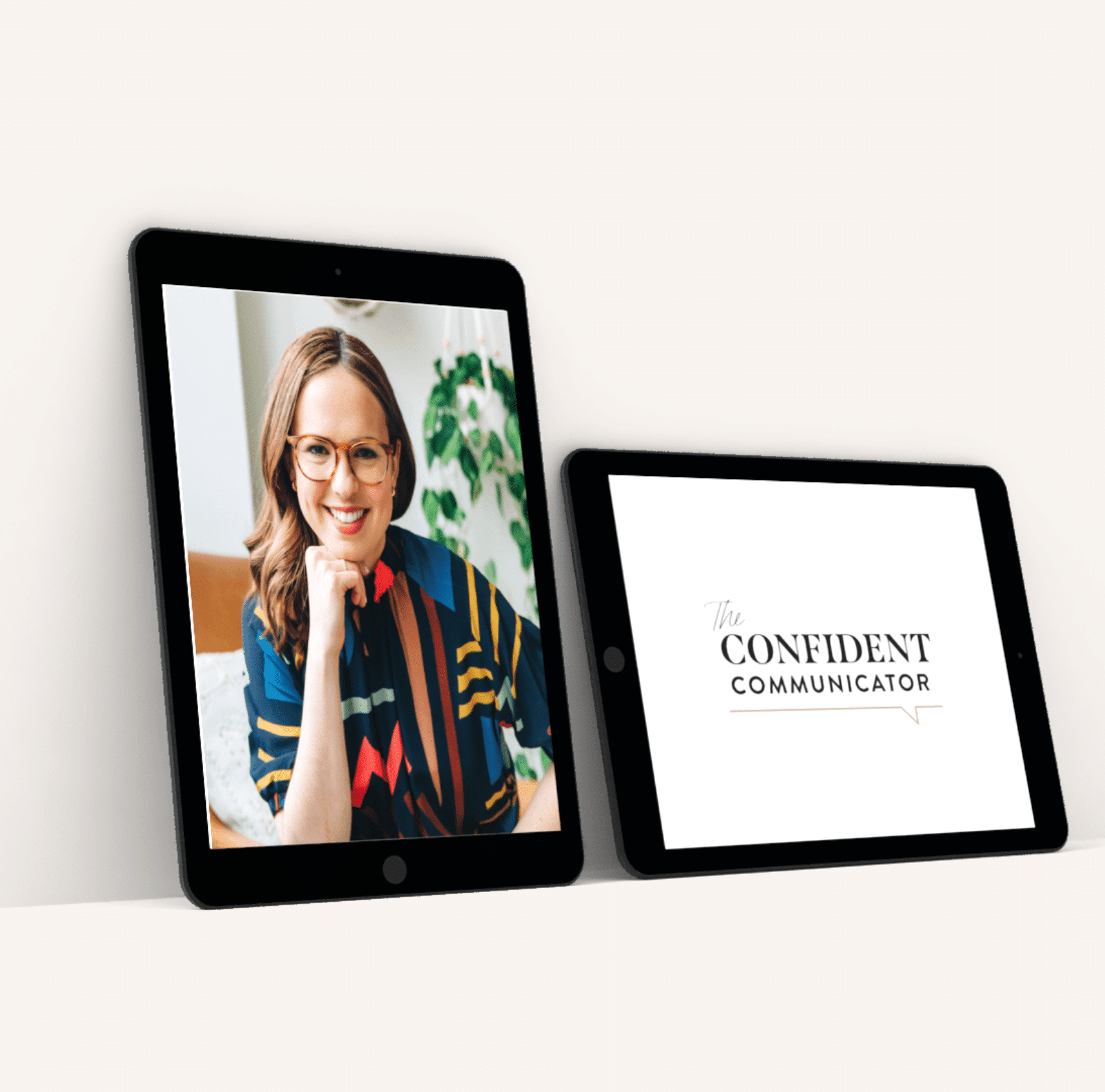 You want to put your best self forward...
and make a strong impression on others. And not just in high-stakes situations like when you're public speaking, "pitching" or interviewing... but also in your day-to-day meetings when you've gotta think on the fly and articulate yourself clearly without...
There's something that keeps you from taking up space, owning your sh*t, and projecting your best self.
That pang of uneasiness when you're suddenly on the spot
Those whispers of self-doubt when all eyes turn to you
That shaky, vulnerable feeling of putting yourself out there…
This discomfort has nothing to do with how much you've prepared, how much you know, or how capable you are.
You already know what you're talking about. You know how much value you bring to the table. And you know how big of an impact you can make…
Why do you start second-guessing or "get in your head" when you're speaking up in certain situations?
your nervous system is programmed to protect you when it senses that you're being singled out
When you become the center of attention and you're suddenly "on the spot," your primal, fight-or-flight instincts are wired to kick in-making you feel all kinds of fear and self-doubt.
You're not crazy for tensing up or getting in your head when it's your turn to speak.
And no, you're not missing some gene, or innate talent that would enable you to access confidence on-demand…
You're just a human being, trying to stay alive and out of danger.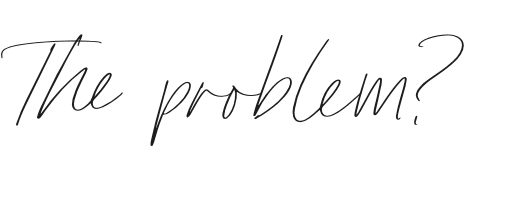 Instead of working with your fight-or-flight response, you've been conditioned to retreat, play small, and abandon yourself alltogether when the pressure's on.
Can you imagine what it would feel like to be able to:
Dial down nerves and center yourself "on-demand" so you feel more in control of your own experience, and the impression you're making on others?

Embody the qualities you want to project, like trustworthiness and credibility-without faking or forcing anything?

Be more present-and less in your head-so that you can truly hear and inspire the people you're speaking to?
Well... all of this is possible for you!
I'm telling you. I've helped thousands learn how to build the skills necessary to show up (and speak up!) with more authentic confidence by way of The Confident Communicator curriculum.
Brenne gave me the tools to project myself in a way that is authentic but optimized-the best possible version of me. This included everything from my body language on Zoom, to how I can speak with intention, and tools for keeping my audience front and center. I've noticed a subtle change in the way colleagues react to me, and significantly less pushback on my ideas and thoughts than before. I've also felt more confident in my interactions, which further enhances my ability to communicate successfully.
Communicate more confidently, own your power, and let your natural personality shine, all you have to do is build self-awareness, integrate learnable skills, and be more intentional about how you're showing up.
A holistic, step-by-step program
to help big-hearted go-getters like you get out of their heads, communicate with more impact, and step into real, undeniable confidence from the inside out
This self-guided course and resource library
which you can binge in a few days, take over the course of 4-8 weeks (to really integrate the skills), OR use a-la-carte as needed-will show you how to:
Get in touch with your own, authentic communication style
Articulate yourself clearly and answer tricky questions on the fly-without freezing up or speaking in circles
Track your patterns and determine which habits are serving you and which are undercutting you
Leverage your body language to feel more empowered in your own skin and convey the qualities you value
Cultivate a genuinely confident mindset that's grounded in your truth
Speak about yourself and what you do in an engaging and "tailorable" way
Build presentations in half the time, but with double the impact
So that you can overcome the social
conditioning to people-please and play small…
And instead, step into real, grounded, undeniable confidence from the inside out.
Consider this the elevator to take your confidence to the next level, both personally and professionally.
"I have seen HUGE improvements in the way I am perceived and my ability to quickly adapt from meeting to meeting. I had the opportunity to practice the lessons daily, seeing real time progress... I strongly believe that the large project I'm currently leading has gained so much momentum by way of being able to practice these skills in real time. Plus, I was able to apply everything I've learned to an intense interviewing process, which just resulted in my being promoted to a Senior Director role!"
We're gonna dig deep, ditch old habits, build practical skills, and firm up an unshakeable trust in yourself.

Ready to start showing up to all your meetings, check-ins, and presentations as the YOU, you most want to be? Whether they're virtual or in-person? Are you ready to seize the opportunities in front of you and actually enjoy putting yourself out there?
At first, I was very uncomfortable in high stakes communications with my bosses and other people whose approval I really wanted. After this experience, I am definitely more confident, intentional, and clear in my communications…I definitely feel more empowered.
Audrey B.
Brenne is a life-changer. These are skills that everyone needs in order to navigate today's challenging work environments. Also, the fact that I got to do something for myself and make the time... it was a really worthwhile thing to do and I can't wait to continue learning with this community!
Ileana M.
I learned so much about myself as a human being: biologically, philosophically and relationally... I cannot recommend it highly enough.
I love the easy-to-recall tips and tricks to keep in mind before my communications. I know that great communication is a lifelong practice, but now I can recognize when I'm presenting my best self, and have the tools to keep improving.
Sarah H.
One of the most valuable investments I've made in myself in recent memory! I'm not just getting better, but building a stronger foundation that will serve me in years to come. I've also been able to help more junior women at my company, and I love that I can pass on my learnings through mentorship, which is something that's also incredibly important to me.
Brenne challenged me to completely rethink my approach to public speaking, helping me to dial down my nerves and enabling me to become a more authentic, confident, and effective communicator. The work is not always comfortable-and certainly not easy-but you will notice a change immediately. And when others, too, begin to notice that change in you, well, that's a game changer.
Christina R.
Frequently Asked Questions

Start showing up to all of your interactions, both virtually and in-person, as the you, you most want to be?
Seize the opportunities in front of you and actually enjoy putting yourself
out there?
These skills have NEVER been more important, as we step out of isolation and into a new normal.
We've gotta be able to navigate the social anxiety of putting ourselves out there in-person again, so we can make the impact we were born to make... AND, we've gotta continue to put our best foot forward in virtual settings, because you and I both know that Zoom isn't going anywhere!
"A game-changing experience. I'm more confident about my speaking skills and I'm in control of my meetings with execs. I don't have to spend hours scripting and rehearsing my presentations because I can just be present."
Maria L.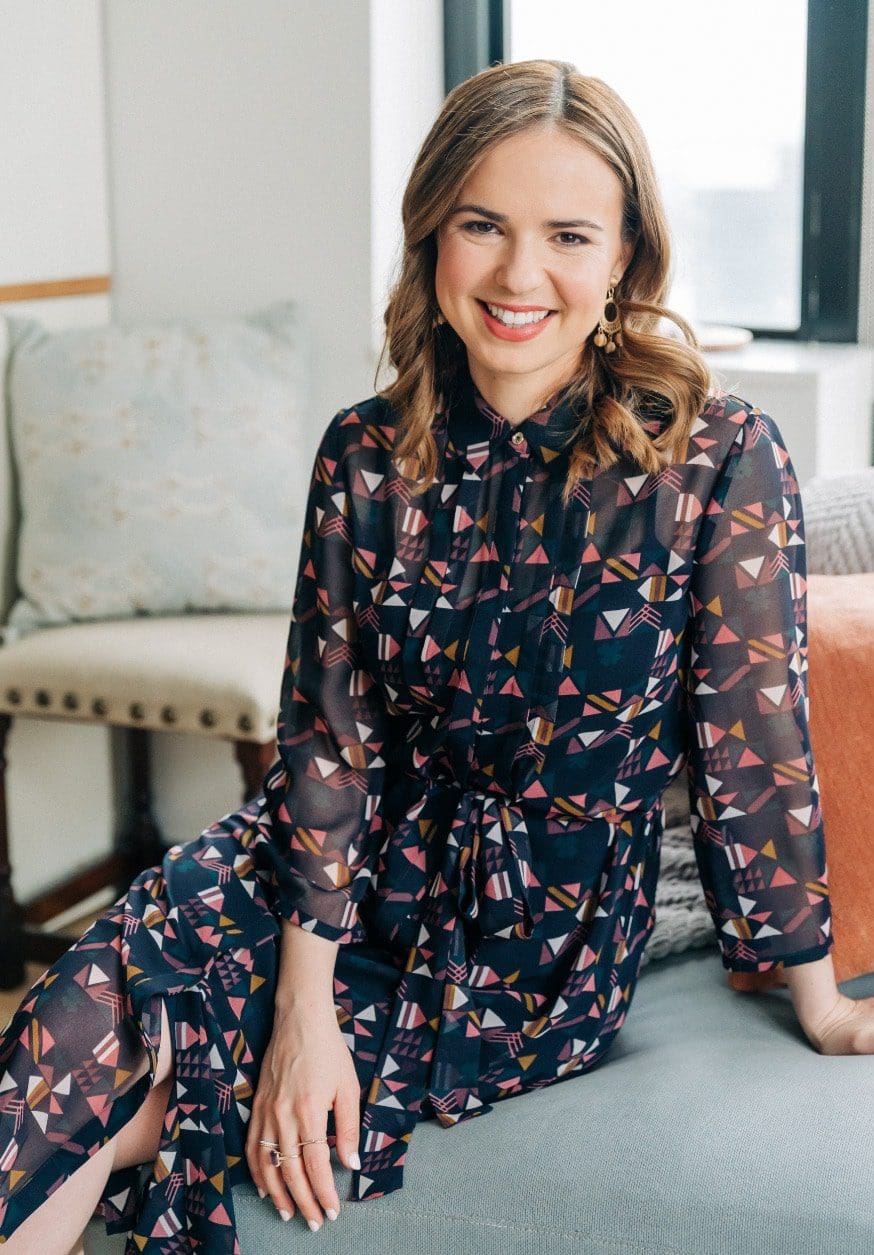 (like Brenda without the "da") and I'm a communication coach, educator, and secret weapon to thousands of leaders, emerging leaders, and business owners around the world.
My goal, and "the why" behind everything I do, is to empower you to show up (and speak up!) as the you, you most want to be.
Through practical skill-building and a holistic approach to coaching, I'm here to help you find that sweet spot between conveying your expertise and staying true to yourself in all of your interactions.
Why am I so passionate about this work? Because I've been there…
From competing in audition rooms and performing on national stages to coaching executives in c-suites and speaking at major conferences, I've experienced the anxiety that comes with putting yourself out there and the intense fear of not knowing how it'll go.
I use SelfSpoken techniques to turn my own panic into power and everyday pressures into presence.
Like all of us, I'm a work in progress.
But when the waves of adrenaline or the whispers of self-doubt inevitably flood my system, I find so much comfort in knowing how to tap into my own, authentic sweet spot:
That empowering and fulfilling experience of grounding myself under pressure, landing my ideas with confidence, and staying true to who I am.