Big wins, breakthroughs and leveling up in their own words.
There's so much depth in both The Confident Communicator and Presence Under Pressure coaching calls!
"We never went over the same tips again or tried to answer a problem with a templated solution. It's always very tailored to the individual's situation, the question at hand, what we are actually discussing, or where you are in your career and what you are dealing with."
I feel so much more confident talking to my executives.
I felt that it was life-changing.
"Because it's a life skill, it's 100%, even 200% worth it! I went from feeling drained and insecure to just knowing who I am and that I can become better every day of my life in the future. So the gain, or the return on investment, is infinite."
I realized that my posture can actually calm my mind.
"Getting to rewatch yourself [on video] and see all the little things that you do... I really got to see it - and that made a massive difference for me - because so often we're doing things [as we're speaking] that we don't even realize we're doing. The other shift was realizing that my body and posture can actually calm my mind and help me "un-scatter" myself. Even if I'm feeling nervous or floaty, I can always reground myself."
Nora A says
"One of the most valuable investments I've made in myself in recent memory!"
I'm not just getting better, but building a stronger foundation that will serve me in years to come. I've also been able to help more junior women at my company, which is something that's also incredibly important to me.
Maya says...
"More than anything, Brenne held up a mirror to show us where we are and gave us tools to get where we want to be."
Working with Brenne felt like true collaboration in crafting a meaningful professional development training for our group. The customization process was perfectly balanced in that she took care of the content but looped us in to make sure it was tailored to our unique needs. The content was directly applicable and actionable, and she understood us and our roles.

Check out what she has to say about what "being confident" means to her now that she's looked inward, received concrete, supportive feedback, and built the practical skills to put her best self out there.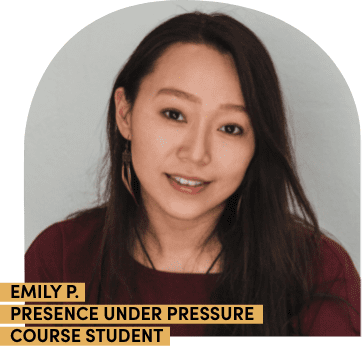 "Now, I have so many amazing tools, tips and frameworks to use! It's a really beautiful feeling to finally be able to articulate my thoughts with confidence."

Brenne challenged me to rethink my approach to public speaking, helping me to dial down my nerves and enabling me to become a more effective communicator.
Christina R.

Coaching sessions with Brenne are always focused, high-energy, and filled with direct, constructive feedback. I couldn't recommend her more enthusiastically.
Kevin Y.

Of all the communication courses I've taken, this is by far the best one.
I wasn't sure if it'd be practical enough or if it'd cover both the anxiety aspect of speaking up, as well as the "how to phrase things more effectively" piece…but Brenne gave me life-changing tools to handle both of these challenges. I feel more confident and trusting of myself now that I have these easy-to-recall tools in my back pocket.
Not only did this course help me land a job, it honestly helped me get to know myself better, and even become a better person.
Anne L.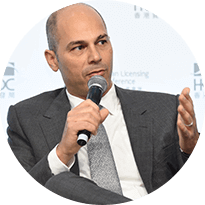 Brenne has helped me figure out how to get more comfortable and bring more of who I am to large-scale speaking opportunities.
Jay A.
Brenne cannot be described - it's like talking to your best friend and cheerleader, who wants the utmost best for you and actively provides feedback towards that goal.
Vanessa A.
I love the easy-to-recall tips and tricks. I know great communication is a lifelong practice, but now I can recognize when I'm presenting my best self, and have the tools to keep improving.
Sarah H.
After this experience, I am more confident, intentional, and clear in my communications...I definitely feel more empowered.
Audrey B.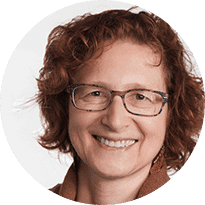 Brenne has helped enormously with learning how to deliver speeches with poise, presence, and professionalism.
Laura H.

Brenne is a life-changer. These are skills that everyone needs in order to navigate today's challenging work environments.
Ileana M.
Brenne gave me the tools to project myself in a way that is authentic but optimized - the best possible version of me. I've noticed significantly less pushback on my ideas.
Carly G.
I learned so much about myself as a human being: biologically, philosophically, and relationally...I cannot recommend it highly enough.
Kristina K.
Ready to make all of the above your reality?