Have you ever felt like your everyday communication skills could use a little…oomph? Maybe you're an expert in your chosen field and know you have brilliant insights to share, but you still feel a little unsettled when you lose your train of thought, or get distractingly nervous when you're put on the spot…
Trust me—you're not the only one! In fact, Annabelle (an amazing graduate of The Confident Communicator) felt the exact same way before she joined the course.
We sat down to talk about what prompted her to enroll, what her experience within the course was like, and how what she learned has impacted her everyday communication and confidence since!
Watch our full conversation here:
We talked about how:
Annabelle loved the overall Confident Communicator experience because…
The course provided a safe space to learn with peers who didn't have preconceived notions about her
Content-wise, the material created a strong foundation for productive coaching calls
She found the group setting highly conducive to trying new skills and getting direct, immediate feedback
"I loved it! Especially the group coaching classes and being able to be in a safe space where no one really knows anything about you—you can say whatever you want."
Before the course, she was hoping for support…
With settling her nerves before big conversations and speaking opportunities.
"I was at the point where I was like, I know what I'm talking about, so how do I just say it?"
When she signed up, she had expected…
Very little! She'd taken professional development courses in the past, but they'd never felt particularly impactful or worthwhile. They focused heavily on tactical skills like negotiation, but didn't leave her feeling empowered.
That's why The Confident Communicator was such a pleasant surprise—the lessons inside were immediately actionable.
"I didn't have a ton of expectations going into it, but this blew everything out of the water."
Now that she's completed the course, she feels able to…
Tackle unpredictable situations with confidence. She has strategies to settle and center herself, and trusts her own ability to navigate difficult conversations.
"I may not know the answers, and I don't feel like I have to know all the answers anymore. I can communicate, and I have tools to dig into each question."
If someone were on the fence about joining The Confident Communicator, she'd tell them…
That it's a course that can benefit anyone and everyone—not just people who feel particularly shy (although it's great for them, too!). The course teaches practical skills that enhance everyday communication.
Because of the strategies she learned, Annabelle feels more confident speaking to executives in particular. She knows that she can speak clearly and convincingly, and has tools at her disposal if she loses her train of thought.
"I think there's a lot of value in being able to refine your everyday skills. I think anyone can benefit from just being able to learn how to position your camera, how to settle yourself down, what you can do when your mind is wandering, and focus."
It's been incredible to witness Annabelle's growth throughout the course (and after!). If YOU want to feel as confident in YOUR interactions (whether they're meetings with executives or casual check-ins with clients and colleagues), join us inside The Confident Communicator!
Our self-guided course and resource library—which you can binge in a few days, take over the course of 4-8 weeks (to really integrate the skills), OR use a-la-carte as needed—will show you how to:
calm your nerves when the pressure's on
determine which speaking habits are serving you and which are undercutting you
optimize your body language so you feel more empowered and can exude the qualities you value
cultivate a self-trusting mindset and let go of the need to prove yourself or your expertise
speak about yourself and your work in an engaging and "tailorable" way
build presentations in half the time, but with double the impact
So click here to learn more and enroll today! You'll also get 4 bonus coaching calls with me, so we can dig into your burning questions, role-play real-world situations, and get you speaking with more clarity and conviction than ever before—I can't wait to meet you.
Love,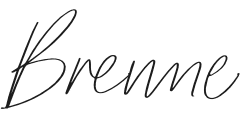 P.S. If you want to speak with more confidence and impact, get in while you can. You're protected by our 100% Satisfaction Guarantee, which makes this a regret-proof decision.


Despite leading her own team and working as a successful engineer in the biotechnology and pharmaceutical space for 17 years, Valerie (one of our…
Imagine that you're suddenly in a meeting you had no time to prepare for. Do you feel an underlying "uh-oh" at the thought of…
Think about the last time you watched a person you respect deliver a presentation or give their two cents in a meeting. Did you…