In my last E-Tribe Dispatch we did a "year-in-review" to celebrate your wins and build confidence for those inevitable moments when you're not sure if you can pull something off in 2020.
If you haven't signed up for my E-Tribe yet, no worries, when you grab this week's free worksheet, you'll automatically become a member and start receiving those exclusive goodies I don't share anywhere else 😉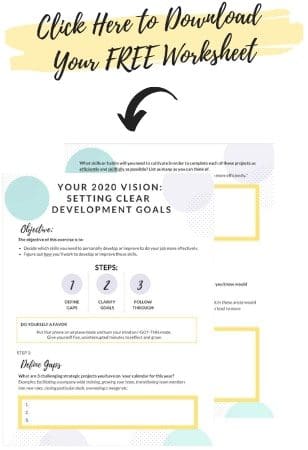 Question: As you look ahead to everything you want to bring to life this year, do you feel that special January blend of a fresh start and a feeling of on-your-mark-get-set-go!?
Personally, I have a love/stress relationship with this time of year. I LOVE planning and everything to do with whipping out calendars and colorful markers and breaking down big goals into smaller projects and tasks. BUT, once I've done the planning and it's time to start doing… boy do I looove procrastinating.
And here's the thing, I have no doubt you and I are gonna get ALL (if not most) of what we set out to accomplish, accomplished. Even if it's stressful or complicated or makes you want to rip your hair out and throw your laptop against the wall. You're gonna get it done.
But what if this was the year you committed to working SMARTER, not just HARDER?
What if this was the year you got it all done with:
More efficiency, less stress

More conviction, less second-guessing

And more focus, less frazzled, frustration
Well, what if I told you that 5 minutes and a worksheet are all you need to set yourself up for that kind of success. 

In the spirit of 2020 vision, it's time to get clear – not on the specific projects you'll be working on – but on the specific skills YOU need to develop to complete your projects with fewer freak outs, in less time.
Here's what I mean:
Let's say one of your strategic goals this year is to facilitate 5 new trainings…
Your personal development goal might be: to get better at creating and presenting engaging content.
If your strategic goal is to transition certain members of your team into leadership positions…
Your personal development goal might be to work on your communication skills, so that you're able to outline your expectations more clearly and coach them into becoming the most effective leaders they can possible be.
Or, if you're a lawyer, your strategic goal might be to seek out more substantive responsibilities within a case team or a deal team…
Which means your development goal could be: gaining self-awareness about how you come across to others, so you're consistently giving the impression that you're ready to take on those responsibilities (i.e. how you share your insights during meetings).
Now, you might be thinking, "This all sounds great Brenne, but how do I know what personal development goals are good goals or the right ones for me?"
Well, when you download this free worksheet, you'll learn exactly how to define and follow through on the 3 Most Important Development Goals for you this year!
At the end of the day, only YOU can discern which development goals will propel you forward. This free worksheet will help!
Please just promise me one thing.
No matter what you want to bring to life this year, no matter how much you want to get done, remember to invest in yourself and your skills.
All you gotta do is decide what's worth focusing on, seek out the support you need to grow, and get ready to take on 2020 like a boss.
All my love,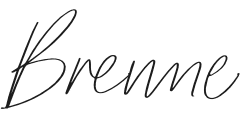 Before we jump into today's blog post, make sure to download the FREE companion worksheet, 2022: Reflect & Reset. It'll take you through each…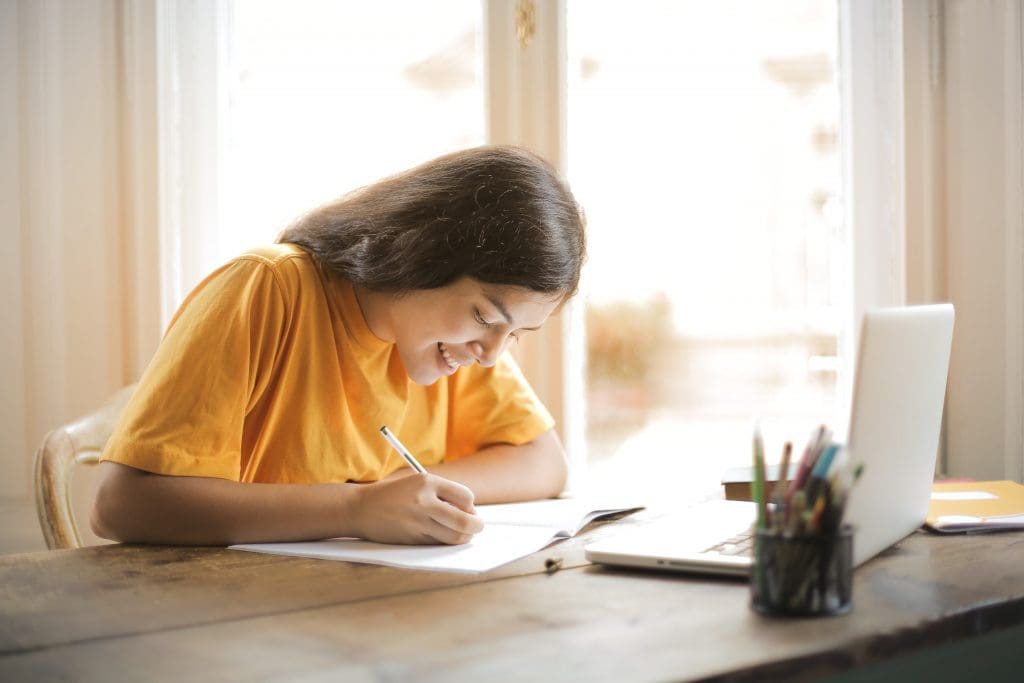 Have you ever wanted to improve your communication skills and day-to-day speaking confidence, but the advice you found online or in self-help books just……
On a recent Inner Circle coaching call, (an advanced workshop series for our Presence Under Pressure graduates), someone raised the question of how to…