Before we jump into today's blog post, make sure to download the FREE companion worksheet, 2020: Reflect and Reset, right here. It'll take you through each step of today's year in review, and help you reflect on all you've learned, and all the ways you've stretched and adapted in 2020. So grab your free copy & a pen, then keep reading!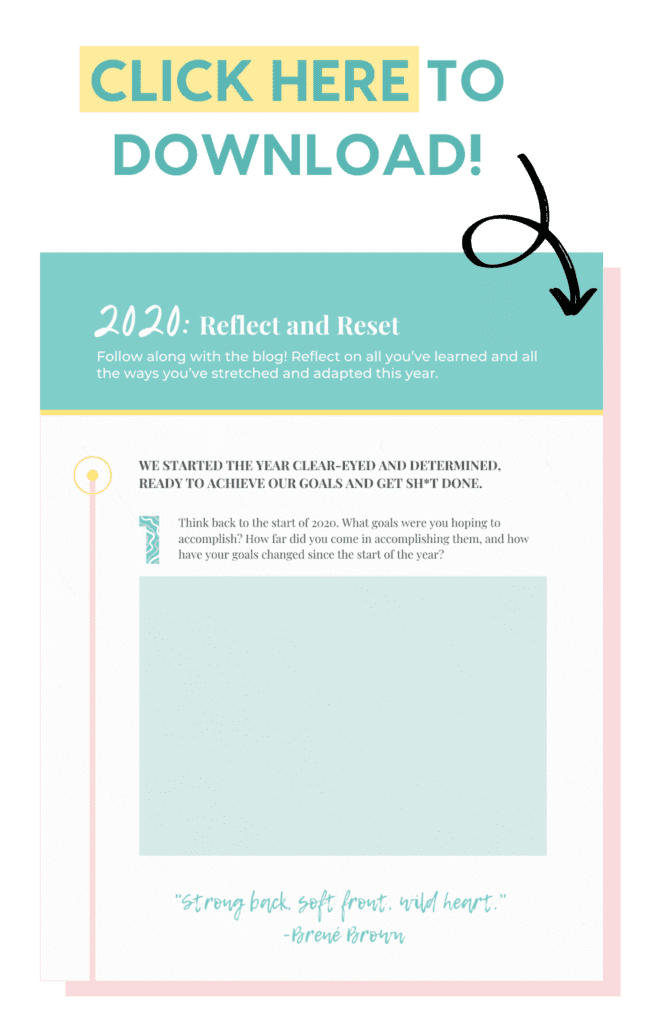 First, I wanna recognize just how strong and resilient you are.
Ya know why?
Because if you're reading this, you've made it through all 2020 has thrown at you. And as we very well know, coming out alive was not a guarantee. Let alone making it through all of the twists and turns and headaches and heartaches of what this year has been…
So please, take a moment to pause. Put one hand on your heart and one hand on your belly. Tune in. And thank yourself for carrying you through. You are a f*cking warrior.
And since you're a f*cking warrior, it's time to take inventory of what carried you to this point.
What'd you learn? What was helpful, maybe even empowering? What was energy-sucking or totally distracting? So that, as you step into a new year, and a new age, you know what to bring with you and what to leave behind.
So grab something delicious to sip on, give yourself 10 minutes without any distractions, and let's dig in…
We started the year clear-eyed and determined, ready to achieve our goals and get sh*t done.
We set lofty developmental goals to support our larger strategic goals. From there, we rolled up our sleeves and got to work. We learned how to organize our priorities so we could:
get clear on what matters to us.
create rituals that help us actually prioritize what matters.
triage our to-dos to waste less time while getting more done.
How sweet and innocent we all were back in early 2020, thinking this year would be just like any other…
✍️ Psst… time to reflect on question #1 on your 2020: Reflect and Reset worksheet!
Then, COVID hit and our reality shifted overnight. 
The world's regularly scheduled programming was interrupted as we all figured out how to communicate and collaborate from much further apart.
Our worlds turned virtual as we learned how to crush the remote communication game & be a force for good so we could take care of ourselves AND others during the early days of the pandemic.
When it came to virtual communication skills, we started with the basics. Zoom, who? Trello, what now? I hosted a remote communication skills workshop where we dug into important foundational skills like learning the best and worst places to look on video calls. But we didn't stop there.
✍️ Psst… time to reflect on question #2 on your 2020: Reflect and Reset worksheet!
As we settled into this new reality, we gained even more remote working skills.
Spring melted into summer and we became more accustomed to a masked-up, socially distant way of life.
Those of us who used to struggle with remote communication were now kicking more virtual ass, and we all kept learning better ways to stay connected even with screens between us.
We moved beyond Zoom basics to tackle my favorite method for running smoother remote team meetings… and as we started to feel a bit burnt out from all the remote interaction, we discovered creative ways to keep one another engaged, like how to keep our virtual audience's attention with slides.
✍️ Psst… time to reflect on question #3 on your 2020: Reflect and Reset worksheet!
As it sank in that there was no "going back to normal," our focus shifted to getting through each day and using our voices as powerfully as we could. 
While thousands of us marched against police brutality and the Black Lives Matter movement became one of the largest movements in US history, we remembered the strength we have as a collective and the importance of making our voices heard.
We stepped into our own power, learning how to stop letting others take credit for our ideas—knowing full well that while the biases we face are unfair, there are steps we can take to keep them from getting in our way.
We weren't interested in selling empty promises or false pretenses, so we learned how to speak our audience's language so they could actually trust us to help them. Despite all the challenges we faced, we remembered that what mattered most was our connection to one another as human beings.
✍️ Psst… time to reflect on question #4 on your 2020: Reflect and Reset worksheet!
Life kept happening, with many of us changing career paths.
Either due to the pandemic or simply because it was time to take a new leap, some of us found ourselves back on the job market this year. So we brushed up on our professional introductions, learning how to elevate our elevator pitch in a variety of ways.
First, through the accordion technique for shortening and lengthening our introduction to fit any situation. Then, through two insightful exercises for painting a vivid image for others of what we do professionally.
We also prepared for a kickass interview by organizing our talking points into "buckets" like…
"Over the past number of years, I've learned…"
"I bring [insert specific perspectives] to the table given [insert concrete experiences/examples]…"
"Moving forward, I want to [paint a picture of the specific role you want to play]."
✍️ Psst… time to reflect on question #5 on your 2020: Reflect and Reset worksheet!
And now, we're getting ready for 2021. 
2020 was by no means an easy year, but it was certainly an IMPORTANT year.
And I'm not trying to gloss over the hard stuff. I wanna level with you: 2020 was hard. Really, really hard.
Whether you lost a loved one or a job due to COVID, struggled to juggle all the new remote norms like working from home and distanced learning, volunteered to fight against heinous injustice, or put big dreams like a wedding or new career on hold, we all became a little (or a lot!) more resilient this year.
We learned, in the words of Glennon Doyle, that "we can do hard things."
As we move towards a new year, it's up to us to keep doing those hard things (as one of my other favorite ladies, Brené Brown, says) with a "strong back, soft front, wild heart."
As 2020 comes to a close, I encourage you to take the time to reflect on all you've been through this year and all you've overcome. Even if it was just getting out of bed in the morning. Or keeping your kids busy while they learned remotely. Or staying grounded and sane during back to back Zoom calls.
You did it, and you're still here. Feet planted firmly on the ground, heart beating steadily, eyes looking forward to all that lies ahead of you.
So congratulations. I have a feeling that if we keep moving through life with even half the patience, perseverance, and resilience we cultivated this year… one intention, one interaction at a time… there's nothing that can stop us from reaching our full potential and leaving this world better than we found it.
I'm honored that you're here and can't wait to strut into 2021 shoulder to shoulder (or screen to screen?) with you like…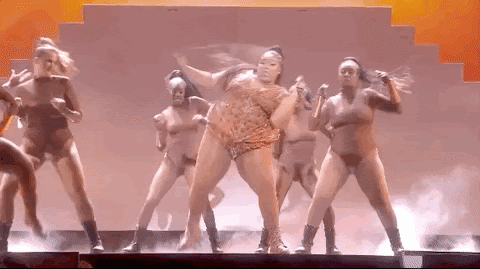 All my love,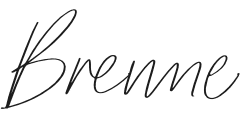 Before we jump into today's blog post, make sure to download the FREE companion worksheet, 2022: Reflect & Reset. It'll take you through each…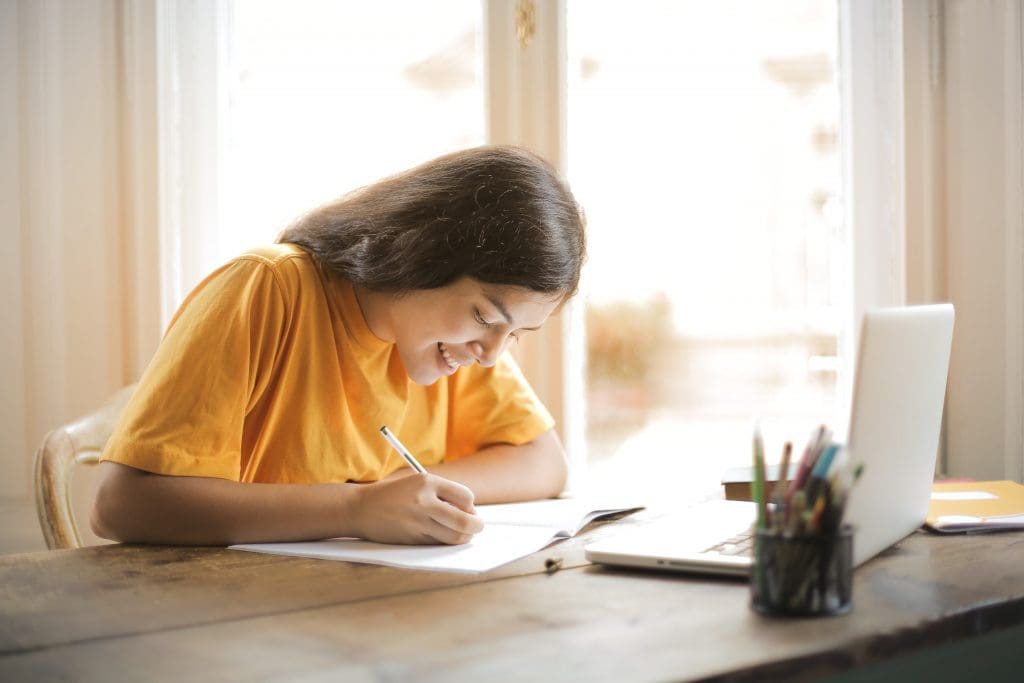 Have you ever wanted to improve your communication skills and day-to-day speaking confidence, but the advice you found online or in self-help books just……
On a recent Inner Circle coaching call, (an advanced workshop series for our Presence Under Pressure graduates), someone raised the question of how to…