As human beings, there's one thing we all have in common.
We want to be understood.
We want to convey our ideas with clarity and ease, and we want to stay on the same page with our teams and clients so we can reach (and exceed!) our common goals.
The problem?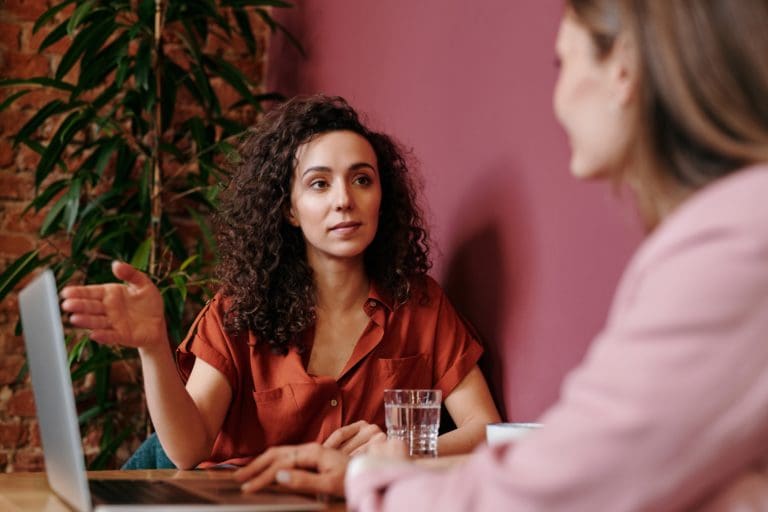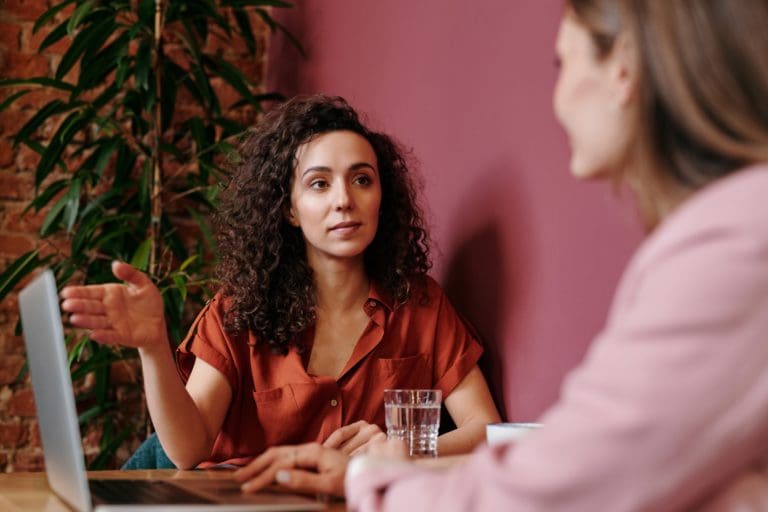 Sharing complicated ideas in a less complicated, more digestible way…
Whether you're
walking your customer through how a complex piece of software works

talking a client through the legal implications of a business decision

or trying to convince your team why a specific strategy is the best way to go
… You've probably been in that situation where you KNOW what you want to say, but you feel like you're losing people along the way…
… if only you could say it in a way that's both easy to understand AND super intriguing…
Well guess what? You're NOT alone, and you CAN express yourself in a clear and compelling way—no matter how complex the subject matter is.
Watch this clip from inside a SelfSpoken team training to learn how to get ANY message across clearly, without "dumbing it down:"
The bottom line?
👉

SHOW, DON'T TELL.
When I say "show, don't tell," I mean…
Be as illustrative as possible. Pull your listener into the experience instead of having them sit on the sidelines, watching you explain something.
Often, many of us (understandably!) feel the need to over-explain.
We want to come across as intelligent and like we know our stuff, so we get into the nitty-gritty to showcase just how well we get what we're talkin' about. But all this does is push our audiences away!
Or, you might be tempted to "dumb down" your message to help others get what you're saying—and while this might be considerate, "dumbing things down" almost always backfires… No one wants to feel like they're the dumb one you're dumbing it down for.
Why showing instead of telling *really* works…
By SHOWING rather than telling, you're not dumbing it down. You're smartening it up.
Instead of leaning on your academic or intellectual intelligence, lean on your emotional intelligence. Ask yourself:
where are people right now, and what's their frame of reference?

what examples can I use so they understand my message from their current vantage point?

Think…

Case studies that highlight how your product or service solved a problem

A story with characters and a plot that brings the concept or idea to life
Since the beginning of humankind, we've communicated, connected, and learned through storytelling. In order to get your message across loud and clear, you need to give people a CONCRETE understanding of the concept you're explaining.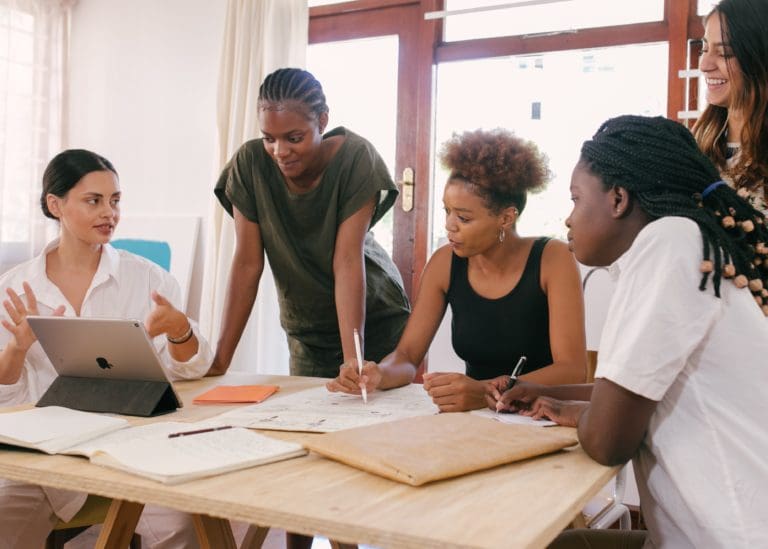 Next time you need to convey a complex idea, bring it out of the abstract and into real life. Give it a name, characters, a plot, and even a timeline. Then watch your audience as they follow your narrative, lighting up and nodding along. ✨
Want to learn how to show up in your communications with more focus and efficacy, whether over Zoom or back in the face-to-face world?
Could your team benefit from learning these skills too? I'm talkin' how to:
👉 ditch distracting habits and project credibility through a screen
👉 structure your presentations so they work for you instead of against you, using a 4-step formula you can recycle forever
👉 translate your in-person communication style to the virtual world, so you hook your audience from the beginning and keep them engaged the whole way through…
Then you'll want to schedule a free intro call to book one of SelfSpoken's signature team trainings!
Here's what some recent team leads have to say…
Brenne delivered an amazing training where she led us through detailed steps to help us engage our audiences, refine our messaging, and drive home main points. She also helped each of us figure out how to best position ourselves in front of the camera on Zoom. You could feel the energy change in the Zoom room as she demonstrated which habits to strengthen (and which to let go of!) Brenne, herself, is a wonderful speaker and presenter… she kept us engaged the entire time."
— Agata Magalinskaya, Director of Strategic Programming & Events at AlexandriaLaunchLabs
"We've achieved immediate positive results from having Brenne mentor our team… She has the best, most practical tips when it comes to conveying more credibility and working with technical components like presenting with slides. Don't hesitate to set up a training with her if your team could use some expert guidance on how to communicate more effectively and deliver presentations over video in a smarter, more engaging way."
— Colin Flavin, Flavin Architects
"Brenne led two sessions for us in anticipation of the live conference we turned into a virtual summit, and both sessions were extremely valuable! She taught our presenters and panel moderators how to engage our audiences more effectively and deliver information with more purpose and clarity. I'm also amazed at how much more intentional my personal Zoom meetings are since working with her!"
—Jennifer Bentley, VP of Global Marketing at Veeva
Can't wait to chat with you more!
Love,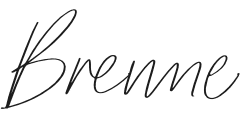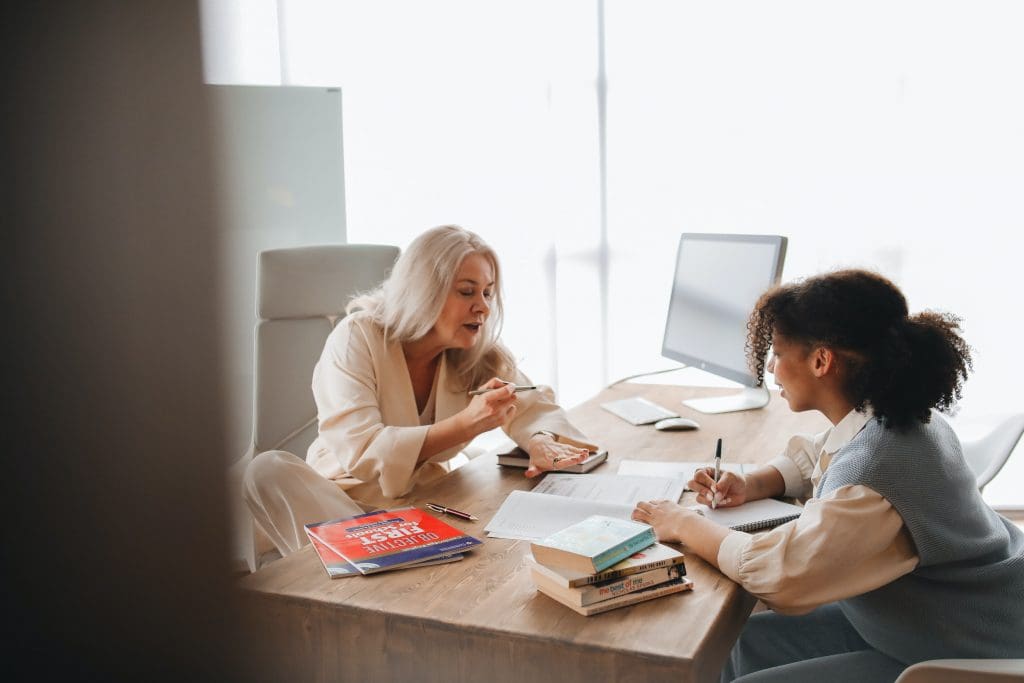 Do you ever get frustrated when you find yourself not speaking up in meetings or missing opportunities due to fear of not saying the…
Whether you're in a job interview or pitching a strategy to a new client, try giving them your BLUF. How to give your BLUF…
Some goodies to tie you over while I'm out on maternity leave Guess what? On October 14th, my husband, daughter and I took the…