The interview is in an hour. You want to make a great impression (despite the awkwardness of meeting over Zoom.)
You've found a clean corner of your house to set yourself up in. You have a sense of what questions they'll ask…
Probably some of the usual ones like: tell me about yourself… and more specific ones like: what intrigues you about this opportunity, how would you handle [this] type of scenario or [that] type of dynamic?
And then it's game time.
You log onto the call. You can feel your heart racing. But you remind yourself to breathe, take your time, and "just be yourself…"
(You've got this.)
The small talk begins… you're nervous, but warming up and excited to connect.
You feel good about the chemistry so far.
And then something happens as you transition into the more formal interviewing part…
You sense yourself tensing up and choosing your words more carefully than before.
You want to be authentic and impress them all at the same time.
Am I talking too much?

Am I not saying enough?

Am I pitching myself too hard?

Am I not pitching myself hard enough?
YIKES. If this sounds painfully familiar, you are not alone!
Interviewing is an art, not a science. And it's one of those situations our limbic brain perceives to be dangerous. Because we're in the spotlight. We're being singled out. Hence, the adrenaline rush and symptoms of your "fight or flight" response.
So if you're in the market for a new job opportunity, trying to make the most of these virtual interviews and discovery calls, and you're feeling at all confused or nervous about how to prepare for them, you're not alone and today's blog post is here to help!
Whether you want to manage nerves or articulate yourself more clearly – my goal is to help you head into your next interview opportunity feeling crystal clear about what you bring to the table (and why) – so you can communicate that confidently in the moment.
Having supported dozens of people through all kinds of interview processes, I can tell you that nailing an interview is all about preparation and presence: How you organize what you want to get across and how you show up (behaviorally and energetically) in the moment.
Check out this 2-minute video from *inside a client session* to watch how I advised Julie to prep her talking points for an upcoming interview.
Then, make sure to check out the "Bucket Exercise" below the video to turn these insights into action before your next interview.
Bottom line? Buckets. 
Organizing your messages into "buckets" will help you head into your conversation feeling clear and organized about what you want to get across and how you'd respond to certain questions.
The clearer you are on what you want to say, and in response to which kinds of questions, the easier it will be to share stories and pieces of your professional history in the moment.
Here are a few of the "buckets" I'd encourage you to fill in (by hand ✏️ ) and then practice articulating out loud to a friend or coach ahead of time:
Over the past [insert # of years] I've focused on…

More than anything I've learned…

I've figured out how to [insert relevant skills]

I bring [insert specific perspectives] to the table given [insert concrete experiences/examples]…

Moving forward, I want to [insert the kind of environment you want to work in]

Moving forward, I want to [insert the types of projects you want to be a part of]

Moving forward, I want to [paint a picture of the specific role you want to play]
By doing this exercise, you'll feel more prepared heading into the interview – knowing you have "nuggets" of content and messaging you can pull from at any moment.
You're also likely to project more confidence and authenticity, given how clear you are on what you bring to the table and what you're looking for next.
Again, I wouldn't memorize your talking points. Memorization will keep you in your head. Plus, if you're reciting pre-rehearsed lines, the interviewer is more than likely to get the impression that you're stiff, nervous, or not totally present.
My recommendation is to dig as deep into these buckets as you can beforehand and simply internalize the core of what you want to share.
Clarity is KEY here.
If you know someone who's preparing for virtual interviews right now, and they could benefit from these tips, please pass this post along and encourage them to sign up for my E-Tribe (my insider-only email list) by grabbing their free copy of my Presence Playbook. More tips on the way!
It's a challenging time to be looking for work, and if there's anything I can do to make the process easier or more empowering – for you or someone you love – I'd love to help in any way I can!
In the meantime, keep showing up as the YOU, you most want to be.
One intention, one interaction at a time.
Thanks so much for watching and I'll see you next time,
All my love,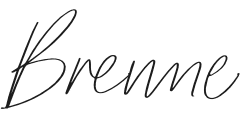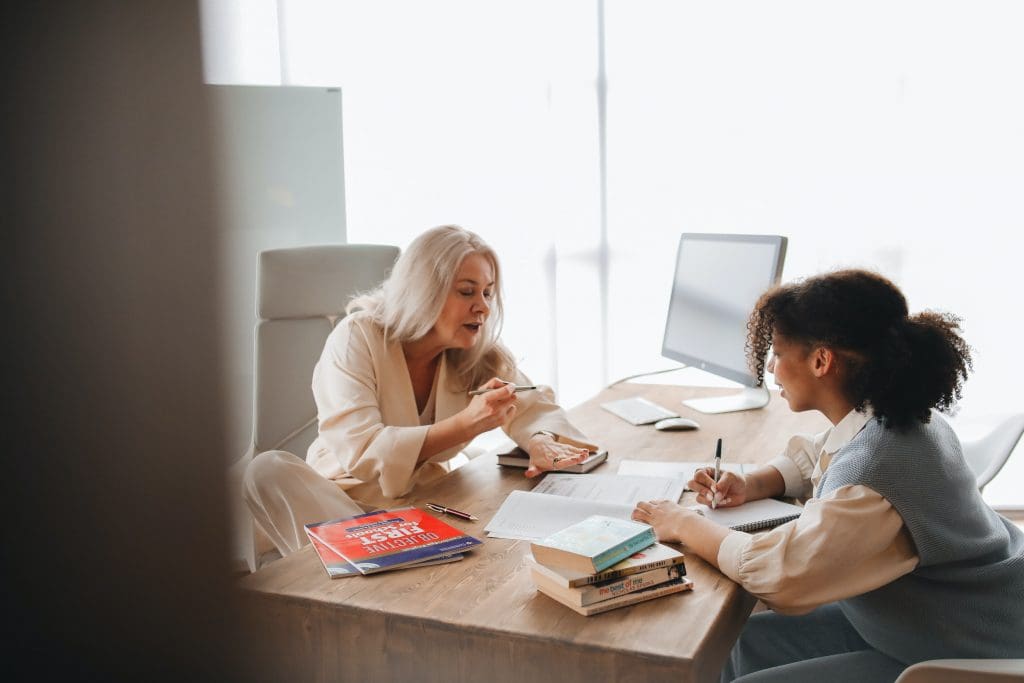 Do you ever get frustrated when you find yourself not speaking up in meetings or missing opportunities due to fear of not saying the…
Whether you're in a job interview or pitching a strategy to a new client, try giving them your BLUF. How to give your BLUF…
Some goodies to tie you over while I'm out on maternity leave Guess what? On October 14th, my husband, daughter and I took the…