Now that we've been working virtually for over two years, chances are you know the importance of showing up with good lighting and a clean background for your Zoom meetings…
…The thing is, turning on all your lamps and putting your laundry away does *not* magically translate to a calm and confident presence once you hit "launch meeting."
If you're unsure where to direct your eye contact on camera, so that you can easily engage others and come across at your best, you're NOT alone and today's blog post is for you!
But before we dive into how to manage your focus on-camera, let's review what NOT to do:
❌ stare directly into the camera and let go of your natural expressiveness
❌ dart your eyes around while you talk and look uncertain of what you're saying
Instead, try embodying your most engaged self, so you engage others more naturally.
Check out this clip to learn three quick steps for connecting with your virtual audience AND coming across at your best on-camera
Step #1: Don't stare at the camera, really see the people you're speaking to.
If you stare directly into the camera, your eyes may be steady… but you're likely to lose some of your natural expressiveness. By bringing your gaze to one person's face at a time, and really seeing each person as you talk, you'll immediately look—and feel—more connected and engaged.
Step #2: Make "nose contact," NOT just eye contact.
If you move just your eyes from face to face as you're talking, you're likely to look distracted and unsettled. By intentionally making "nose contact" with each person you direct your attention to, it'll be much clearer that you're changing your focus and "working the room" as you speak.
Pro tip: Find a balance between keeping your gaze steady and switching your focus between different people. A good rule of thumb is to land your eyes (and nose!) on one person and stay there while you make a point or two, then steer your eyes (and nose!) to another person, and communicate your next point or two. No need to dart from face to face every other word or stare down one team member the entire time you're talking.
Step #3: Use people's names!
This is one of my favorite tricks for running smoother Zoom meetings. By using people's names as you speak, you send a clear message that you're bringing them into the fold (even if they can't tell that you're looking at them).
Think of it as a game of volleyball. You want to let someone know that you're passing the ball to them. By saying their name, it's like saying "you got it!" Or when you say your own name and that you're jumping in, it's like saying "I got it!"
Pro tip: combine this trick with step #2 for the most direct and clear virtual communication: make "nose contact" with someone as you address them by name. This mimics how you might refer to or address someone in an in-person meeting with a gesture.
The best part about using these three tips?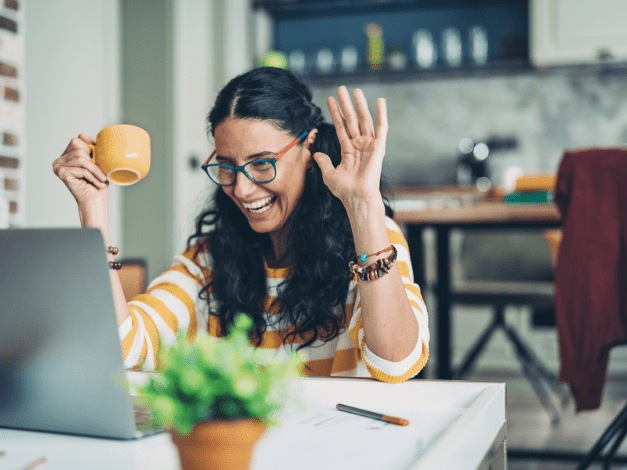 Not only will you LOOK more focused and engaged, you'll FEEL more focused and engaged.
Want to learn more techniques for engaging an audience and showing up at your best, whether over Zoom or back in the face-to-face world?
Check out The Confident Communicator! ✨
Inside this course, you'll learn to:
dial down speaking anxiety with practical, science-backed techniques
assess your own communication style, so you can pinpoint which habits serve vs. undercut you
be more present and intentional in your interactions, so you can communicate from a genuinely empowered place
project the qualities you want others to see in you—without faking or forcing anything
articulate yourself in a clearer, more engaging and "tailorable" way
build presentations in half the time, but with double the impact
So click here to learn more and enroll in The Confident Communicator today!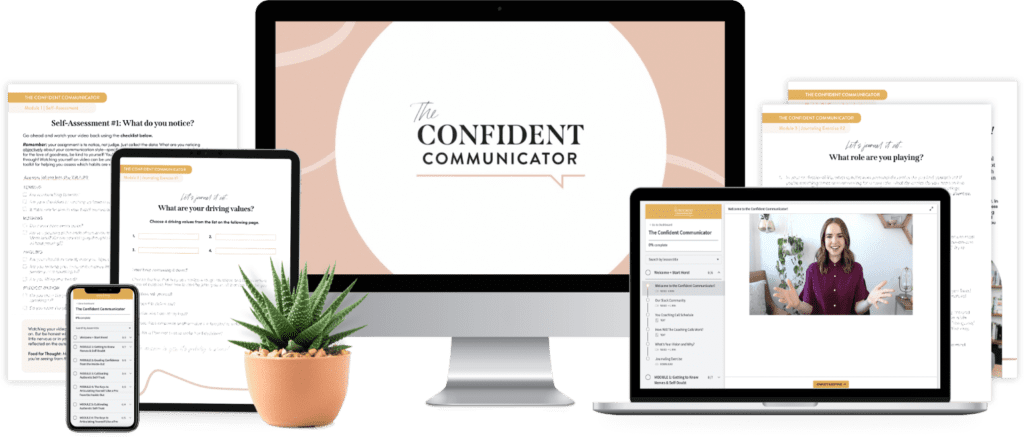 When you join, you'll also get 4 bonus coaching calls with me, so we can dig into your burning questions, role-play real-world situations, and get you speaking with more clarity and conviction than ever before!
Whether you decide to join The Confident Communicator or not, please remember: even though it might seem like everyone else is calm, cool, and collected on the outside, we all deal with some form of speaking anxiety on the inside! You're never alone in those feelings, and we're always here to support you as you work with and through them ✨
All my love,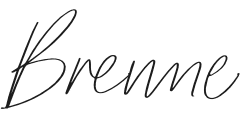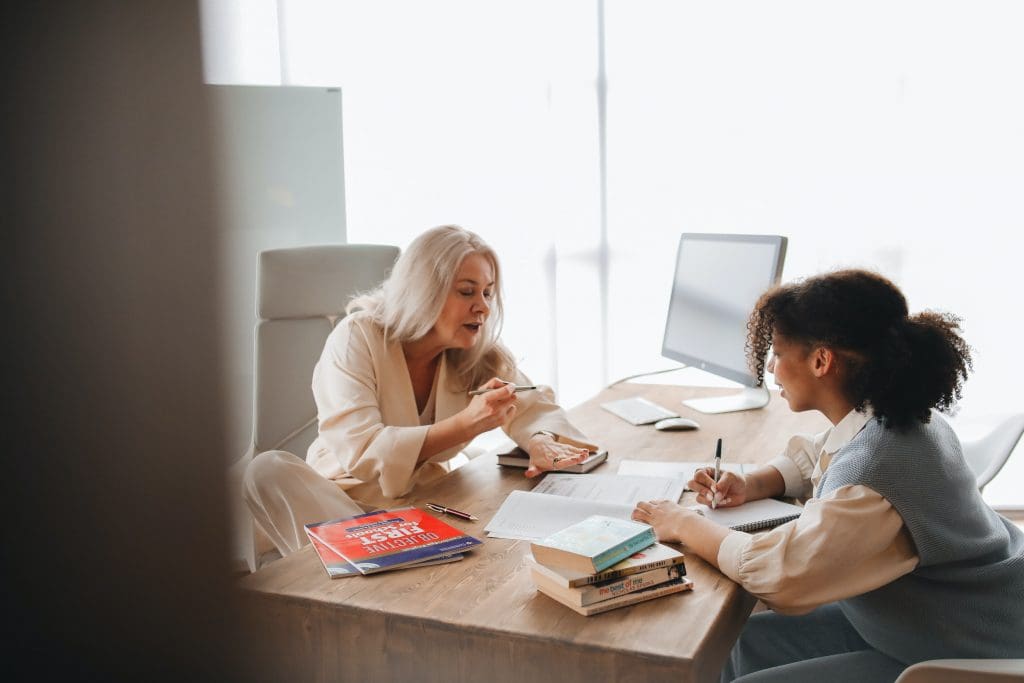 Do you ever get frustrated when you find yourself not speaking up in meetings or missing opportunities due to fear of not saying the…
Whether you're in a job interview or pitching a strategy to a new client, try giving them your BLUF. How to give your BLUF…
Some goodies to tie you over while I'm out on maternity leave Guess what? On October 14th, my husband, daughter and I took the…