Whether it's in interviews or Zoom meetings, do you ever have those mid-response *record scratch* moments? You know, when you realize that while you've been weaving your answer, you've forgotten the actual question you were supposed to address? You want to stop rambling, but you're not quite sure how to structure your answers without that extra context…
I totally get it! Context is great for illustrating your overarching value or framing a point, but one of the most important skills you can demonstrate in any professional setting is that you're really listening.
So how do you show that you're present and engaged in a conversation, and stop rambling with circuitous or pre-rehearsed language?
Whether you're in a job interview or pitching a strategy to a new client, you've got to respond directly to the question at hand with your BLUF.
Here's how to use BLUF to organize your message so it's clear, engaging, and to-the-point:
The bottom line? 😉
👉 When I say BLUF, I mean Bottom Line Up Front. Cut to the chase, THEN contextualize.
As human beings, we want to feel connected to the people we're talking to. We want them to know where we're coming from, so we often think we need to give them context before we make our point.
The truth?
If you confuse them, ya LOSE THEM.
While giving a lot of context upfront might make sense to you because you know where you're going with it… too much context can confuse people because they don't know what point you're getting at yet.
So here's how ya give your bottom line up front:
Listen to the language of the question.
Use that language to articulate your BLUF—a direct response to the question being asked.
Bring your BLUF to life by providing concrete examples and stories of you in action.. (Stay tuned for next week's blog post, where we'll tackle how to paint a vivid picture with concrete examples and anecdotes!)
Giving your bottom line upfront works because it
…
Shows your audience that you're listening to what they're saying, and that you're fully engaged in the conversation—not stuck in your head.
Helps your audience process what you're saying by directing their attention to the most important part of your message immediately.
Gives you a buffer and a jumping off point when answering tricky questions… because you don't need to come up with your own.
Helps you stay on topic and stop rambling, making your answer even more clear, engaging, and to-the-point.
You might feel like you need to explain your way into your bottom line… you don't. By sharing your key point upfront and THEN filling in the details, you ensure that you're answering the right question to begin with… and answering it in the most succinct and direct way possible.
Want more help getting out of your head & communicating your message with clarity and authenticity?
If today's blog post has helped you, I've got loads more tips and techniques for articulating yourself clearly and confidently, no matter the situation…
I'm teaching a FREE Live Masterclass on Tuesday October 5th at 10am PST / 1 pm EST!
✨ It's called How To Articulate Yourself Clearly and Confidently When it Matters Most ✨
We're gonna cover 5 game-changing strategies for how to:
Dial down nerves with science-backed tactics to help you feel more centered and in control
Avoid distracting mannerisms that undercut your credibility
Signal the qualities you want others to see in you – without faking or forcing it
Organize your talking points in advance or on the fly – in half the time, but with double the impact
Engage whoever you're speaking to in a way that's easy to follow and hard to forget
>>> CLICK HERE to save your spot! I can't wait to see you there.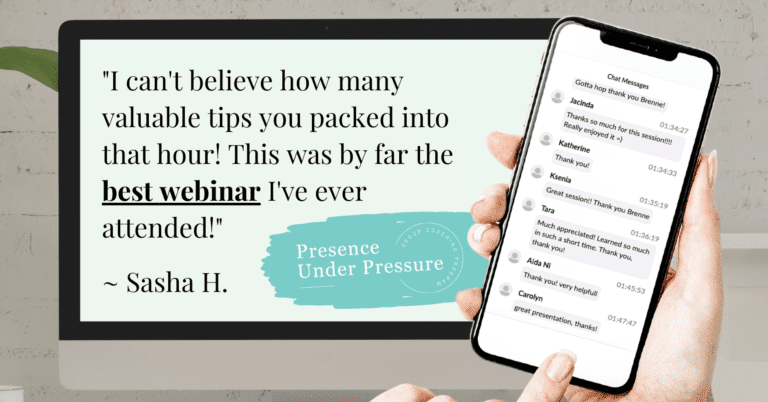 … plus, it's the perfect appetizer to our Presence Under Pressure group coaching program (opening back up for enrollment in October). So if you have any questions about the 8-week intensive, come join us!
In your corner always,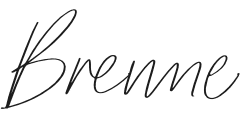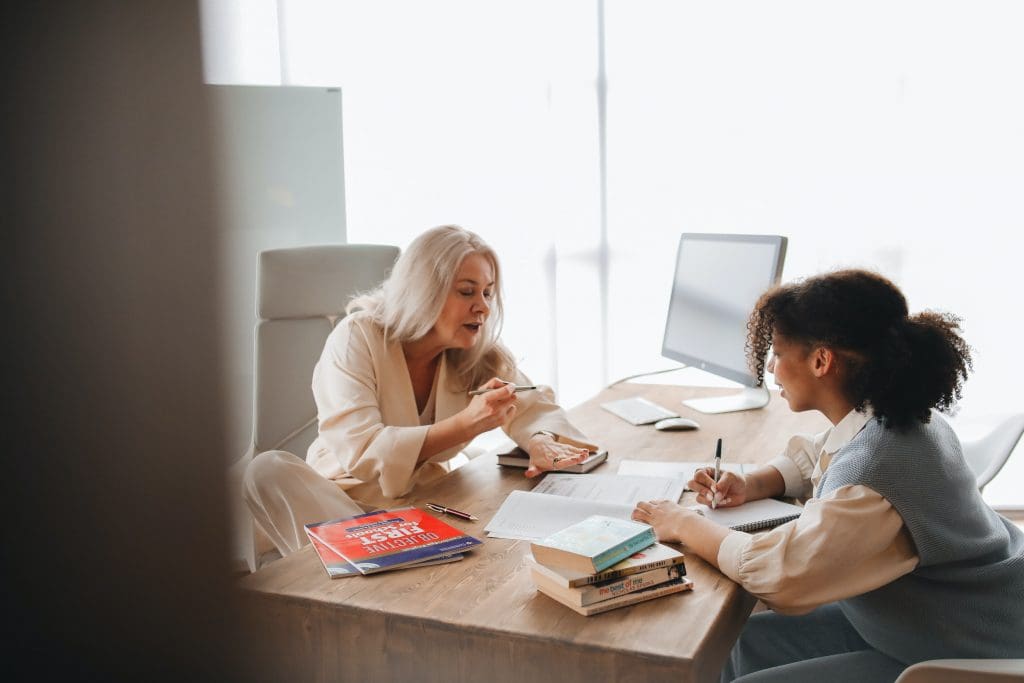 Do you ever get frustrated when you find yourself not speaking up in meetings or missing opportunities due to fear of not saying the…
Whether you're in a job interview or pitching a strategy to a new client, try giving them your BLUF. How to give your BLUF…
Some goodies to tie you over while I'm out on maternity leave Guess what? On October 14th, my husband, daughter and I took the…