Working remotely certainly has its benefits—anyone else still living in their stretchy pants (with the occasional "work top" thrown over a sports bra), or is that just me?
That being said, back-to-back virtual calls can be FATIGUING.
One of the most common struggles I've been hearing from clients lately is that their voices feel more tired or strained at the end of the day. (Apparently it's way worse now in our video-call culture than it was in-person.)
Can you relate? Because if so, you're NOT alone. The good news? Vocal fatigue, strain and hoarseness are preventable if you know what's causing them in the first place!
Check out this video to learn two ways to use your voice more effectively and avoid the strain of daily Zoom calls:
The bottom line?
By monitoring 1) your volume and 2) your breathing, your voice won't get overly strained or tired, even if you're on calls all day. So remember:
✔️

Check in with your volume: are you yelling at your computer?
Are you speaking louder because you want to make sure the mic picks you up? If you are, release that vocal gas pedal and let yourself speak without pushing. Talk with the same volume you'd use in a conversation with a close friend in a quiet space. No need to "over-project."
✔️

Take note of your breath: are you belly breathing or thoracically breathing?
If your breath is shallow and you sense yourself inhaling into your chest, rather than your belly, practice releasing your abdomen on purpose, and allowing those inhales to drop into your belly as you simultaneously relax your neck, chest, and shoulders. This will alleviate some of the tension in and around your throat, which is *exactly*what exacerbates vocal strain and hoarseness.
On top of that, there are a few other clever ways to give your voice a break during meetings. Communication is about so much more than what we say: body language, tone, and visual aids all play a huge role in how effective you are, too! So as an added bonus…
Here are three extra tips for killing it in all your virtual meetings without relying solely on that powerful voice of yours:
Use specific hand gestures to signal openness, confidence, and trustworthiness. Body language is reciprocal—gesture to others what you'd like reflected back to you, and let your hands help you express yourself more naturally. Instead of putting all of the pressure on your voice to emphasize your key points and convey your enthusiasm, you can use your hands (in a smart, intentional way) to enhance your overall message.
Be more concise when you speak so your message lands without all the extra wordiness: use my tips in the link to put your bottom line up front, preview your talking points, and focus on showing rather than telling.
Engage your virtual audience with slides to help them internalize your message. Not only do visual aids give your voice a break from explaining every detail, but they're also super helpful in keeping your audience interested in what you have to say!
How else can I help you show up (and speak up!) as the you, you most want to be?
With the end of the year approaching, I want to ask you for a favor… My team and I are working on a lot of exciting content, programs, events and more for 2021, and we want it ALL to be as helpful and empowering as possible.
Can you help me help you by taking this quick 3-minute survey?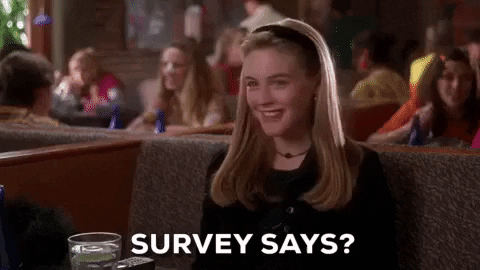 I *so* appreciate you taking a few minutes of your day to do this, so as a humble thank you, you'll be automatically entered to win a FREE coaching session with me. Yep, you read that right! Normally valued at $375, but it could be yours for free—to use at your discretion!
In the meantime, keep showing up as the you, you must want to be. One intention, one interaction at a time.
Love,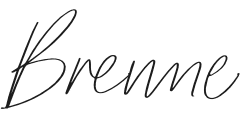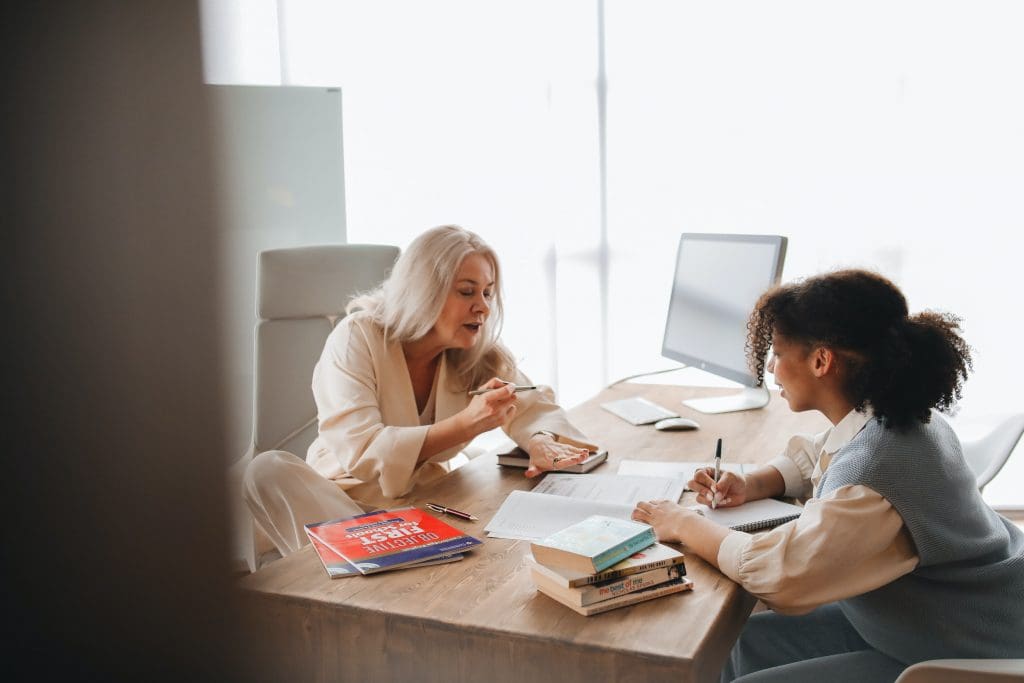 Do you ever get frustrated when you find yourself not speaking up in meetings or missing opportunities due to fear of not saying the…
Whether you're in a job interview or pitching a strategy to a new client, try giving them your BLUF. How to give your BLUF…
Some goodies to tie you over while I'm out on maternity leave Guess what? On October 14th, my husband, daughter and I took the…